Meso Infusion Overnight Micro Mask
The Meso Infusion Overnight Micro Mask delivers two ingredients directly into the skin: Vitamin C and Hyaluronic Acid penetrate the skin, dissolving overnight to reveal a brighter, instantly volumized result.
The Meso Micro Mask uses innovative technology that provides 100% product absorption. Each patch is made up of 150 micro cones of pure Hyaluronic Acid and Vitamin C. The skin is a barrier, and when healthy should keep external elements out to protect itself against irritation. This means when a skincare product is applied, only a percentage of that product is actually absorbed. 
Micro Masks are made from micro cones that physically penetrate the skin at 0.3mm. Once applied, the mask will dissolve into the target area overnight to infuse the skin with 100% of the pure, two-ingredient formula. Recommended for use under the eyes, on crow's feet, frown lines or nasolabial folds – the user is free to choose which areas to target. Usage results in the diminished appearance of lines and wrinkles, and plumper-feeling, brighter-looking skin.
16g per mask
Regular price
$50.00
Sale price
$40.00
Unit price
per
Sale
Sold out
Key Ingredients / Benefits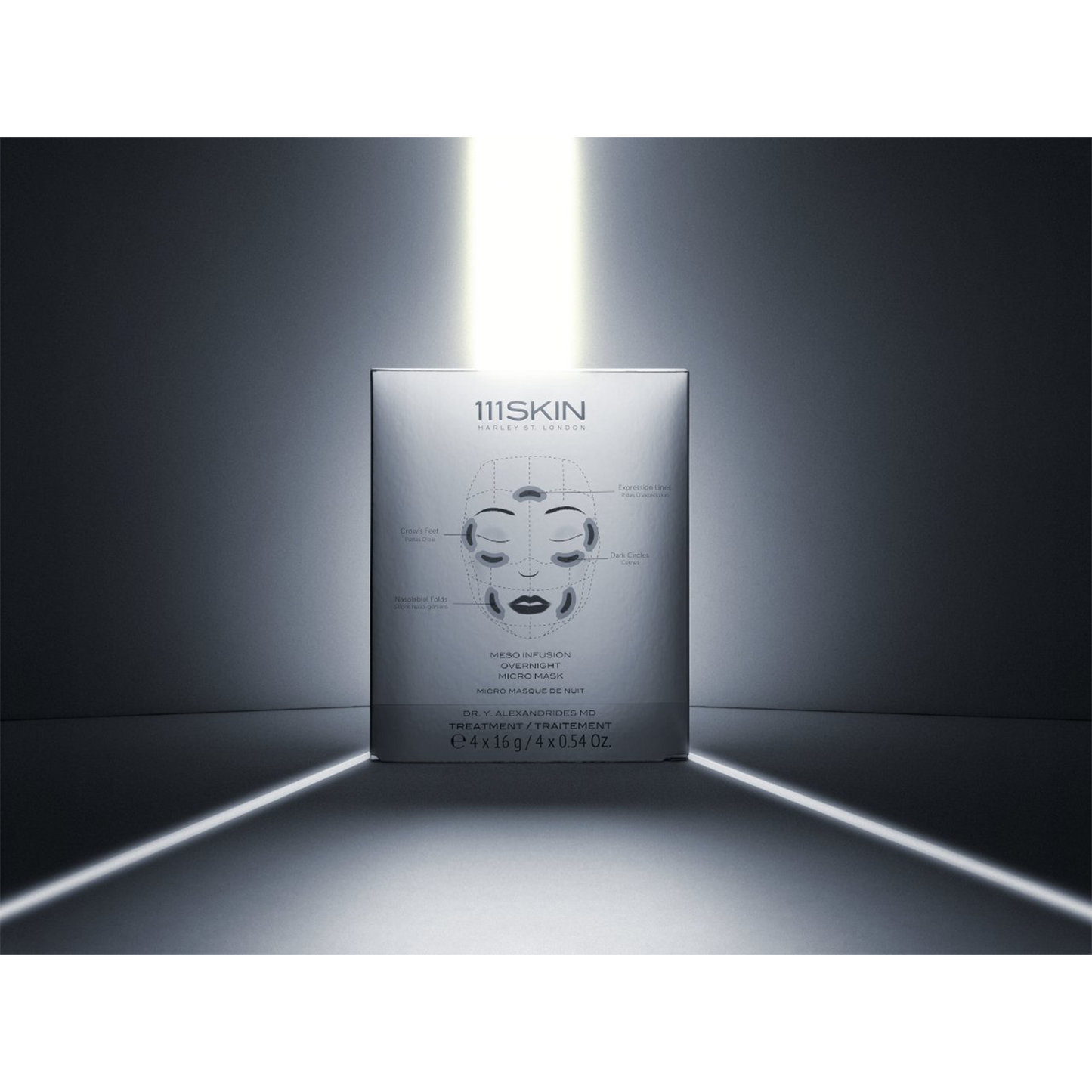 RECOMMENDED FOR YOU
Regular price

$32.00

Sale price

$25.60

Unit price

per

Regular price

$32.00

Sale price

$25.60

Unit price

per

Regular price

$30.00

Sale price

$24.00

Unit price

per

Regular price

$32.00

Sale price

$25.60

Unit price

per

Regular price

$50.00

Sale price

$40.00

Unit price

per

Regular price

$32.00

Sale price

$25.60

Unit price

per

Regular price

$135.00

Sale price

$108.00

Unit price

per

Regular price

$70.00

Sale price

$56.00

Unit price

per
YOU HAVE BEEN SHOPPING WITH
Artist Name